Like we always say, trekking is a fun-filled activity but it has its own amount of challenges too. To conquer these challenges, here is a list of some essentials that you must never forget.
1. Windcheater/ Poncho
It is quite different from usual raincoats. It not only protects you from rains and keeps you dry, but also cuts the wind and keeps you warm when you are at a high altitude. So, get one Windcheater and there is no looking back. You can also opt for a poncho as it helps in covering your bag too.
2. Trekking or Hiking Boots

Different from usual running shoes, Hiking shoes are tough and hence won't give up on you while climbing rough terrains. They give you the much needed grip and are water-proof too, hence no worries during Monsoons!
3. Water Bottle or Hydrapack
Carrying 2 liters water is essential for all the monsoon treks. Also, carry energy drinks or Glucon-D for instant energy. Carrying two liters of water helps to keep you hydrated, you can take a sip or two at every break to keep a check on the water level of your body.
4. Rucksack or Backpack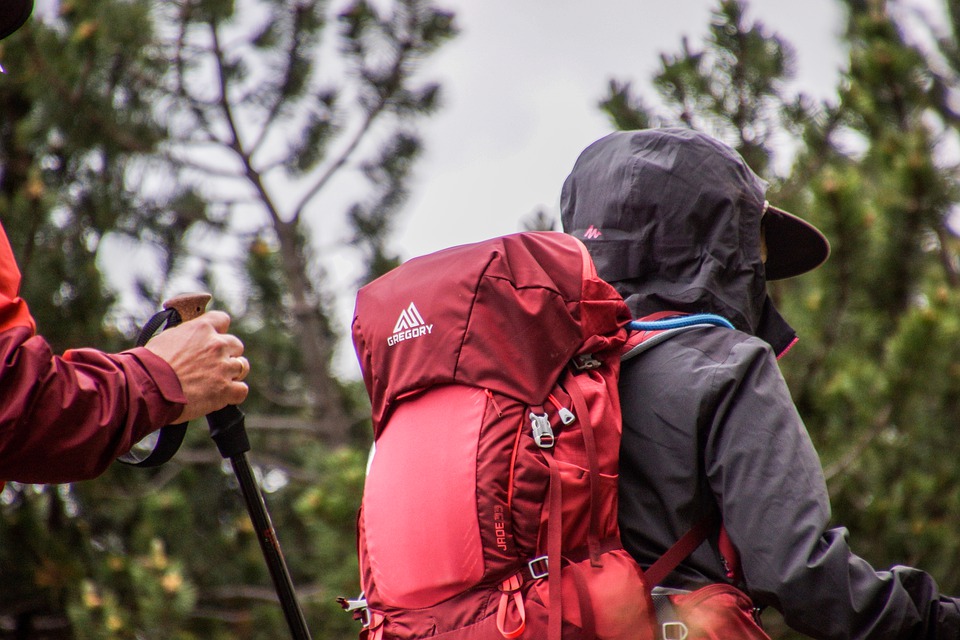 For each and every trek, you get a never ending list of Things to carry. Now, to carry all this stuff, you need a light-weight yet sturdy bag. Rucksacks have numerous straps to hold on to your body, which makes climbing easy. There are several pockets that let you keep your belongings separately.
5. Bag Cover

Rains arrive without invitations, don't they? Well, in such a case your bags and belongings will surely get wet. Make sure you cover your bag with a rucksack cover. Also, cover important things like money, extra pair of clothes and phone with polythene while packing for extra protection.
6. Camera Gear
Capturing pictures on a monsoon trek calls for a lot of precaution. Trekkers need to have rain cover for camera or sufficient layers of waterproof coverage, which protects your camera from water spills.
7. Quick Dry Outfits

It's a given that your clothes will get wet quite easily and it takes a lot of time to dry them out, thanks to the humidity. So, make sure you wear quick dry clothes such as a nylon T-shirt and trekking pants. Avoid wearing shorts or 3/4ths while trekking, it is highly recommended to wear full coverage clothes for complete protection.
Next time when you plan to trek, make sure you have all this stuff. So, that monsoon treks become a memory to be cherished for a lifetime.